Praying for the Oral and Oral Bible-less
Praying Daily or Weekly for the Oral and Oral Bible-less through a prayer prompt that comes directly into your inbox.
 
 
View the post by ION Prayer at:  
http://ionprayer.com/2015/11/30/praying-for-the-oral-bible-less/
---
You can sign up to receive a prayer prompt daily or weekly into your inbox, You pick the frequency.
Sign up here: http://fetchaprayer.net/?page_id=5&target=Oral+and+Oral+Bible-less+Peoples&pronoun=group&pcwpnl=1&cat=35
Praying for the 5.7 billion Oral and Oral Bible-less Peoples. That is 80% of the global population and of those peoples, 1/2 are children!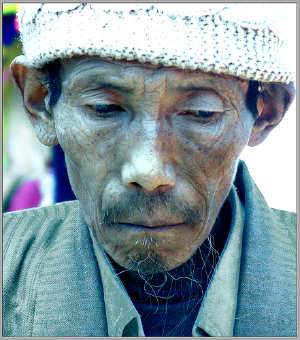 Soften Hearts Toward the Gospel
Intro: There are many places that have gone untouched by the gospel for centuries. The culture, traditions, and identity of many people groups are based primarily in their religion. This can make it very difficult for them to receive the gospel. We need to ask God to prepare their hearts to receive the seeds of His truth.
Scripture: A voice of one calling: 'ÄúIn the desert prepare the way for the LORD; make straight in the wilderness a highway for our God.'ÄĚ -Isaiah 40:3
Prayer: Lord, You are able to do more than all we ask or imagine. You make springs of water appear in the desert, and You can touch the hearts of men in a way no preaching ever could.
Lord, we ask that Your Spirit would invade the region of the Oral and Oral Bible-less Peoples. We ask Lord, that You would begin to work in and soften the hearts of the people. Instill in them a hunger for Your truth, and give them ears to hear.
Use the circumstances of this week Lord to soften their hearts, and break them free from the culture & traditions, that hold them back from You. We ask that You would reveal Yourself as the true God of the Oral and Oral Bible-less Peoples, that they would hear Your word and be set free! In Jesus name, amen.
Let us know you prayed…  http://fetchaprayer.net/?page_id=5&target=Oral+and+Oral+Bible-less+Peoples&pronoun=group&pcwpnl=1&cat=35
 
Fetch a Prayer is one of the awesome prayer tools by PrayerCentral.net
You can find them here: http://prayercentral.net/
To link with ION Prayer: via this Prayer Request: http://orality.net/node/1493
To link with ION Prayer: http://orality.net/prayer_partners
 
Start Date:
Monday, November 30, 2015 - 07:00
to
Tuesday, November 29, 2016 - 23:00
USA Time Zone:
Eastern Standard Time ( EST )